Will Darren Aronofsky direct Wolverine 2?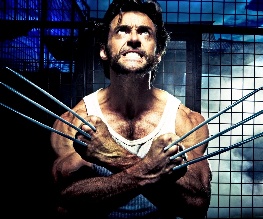 From black swans to metallic mutant wolves? Director Darren Aronofky, of Pi, Requiem For A Dream and the upcoming Black Swan is in talks with Hugh Jackman about directing the sequel to Wolverine.
Helming a Hollywood action-fest would be quite a change for Aronofsky, who has made his name in directing harrowing, gothic dream-scapes, but hats off to him for wanting to try something new (*cough* Tim Burton *cough*). He's worked with Jackman before in the multi-narrative wonder that was The Fountain, and it could be that the leading man is enough of a draw for the talented director.
However, Aronofsky doesn't have it in the bag yet; Jackman is also in talks with David Slade – of Twilight: Eclipse – who is perhaps slightly more experienced in the moody-action genre. We have to say though, we're on team Aronofsky – it'd be very interesting to see what he makes of such a blockbusting franchise…
Who do you reckon should take the lead on Wolverine 2? Let us know…
About The Author