Will Ferrell turns Spanish for next film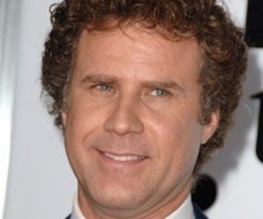 Dios Mio! Following the news that Anchorman 2 won't be hitting our screens anytime soon, it seems that instead, Will Ferrell will be putting his energy into another film: Casa De Mi Padre (The House Of My Father). ¿Que?
Yep, apparently being funny in just one language has become something of a bore to the star. Sure he can make us laugh in English, but what about when the movie is filmed entirely in Spanish? Casa De Mi Padre is being touted as a "Spanish film made for an English audience", and it looks like it's going to be a satire on the traditional Spanish telenovelas. At the moment it's unclear whether the film will have subtitles, or whether the pure strength of Ferrell's face acting will be enough to make things clear to an English speaking audience. Either way, we have to say that we're intrigued. With wave after wave after wave of identical bro-comedies, it's refreshing to hear an entirely new premise being bandied around. But can Ferrell pull it off? We'll have to wait and.. sí? Anyone?
Excited by the prospect of an escapade in Español? Let us know…
About The Author