Will Moneyball director Bennett Miller take on The Hunger Games?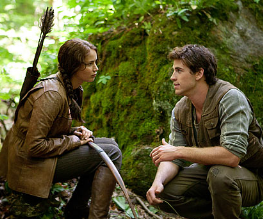 Ever since Gary Ross announced he would not be returning to the Hunger Games franchise to write or direct Catching Fire, the interwebz have been abuzz with potential replacements and incessant weeping. Names like Alfonso Cuaron, Darren Aronofsky and Jon Favreau have been whispered cautiously as names on Lionsgate's wishlist, and for now, we're left to a world of gleeful expectation and consoling those weepers we mentioned. But did anyone think that Bennett Miller of Moneyball fame would be one of the main contenders? Oh HELLO unexpected twist, courtesy of Playlist.
First of all, Moneyball was totally wonderful. So well done him. BUT it did rely prefer heavily on a stonking screenplay from Steven Zaillian and Aaron Sorkin for its most brilliant moments; and there's certainly no guarantee that those chaps would follow Miller into the arena. Moneyball aside, he has relatively little to his name save 2005's Capote – do we think he's ready to take on the most talked about franchise of the year? With the clock ticking on this franchise (Jennifer Lawrence is due to start the next X-Men: First Class film next January) and a script yet to be started, Lionsgate could do with locking their director down sooner rather than later. Miller would certainly be a bit of a gamble. But hey, what's that they say about odds and favour?
About The Author