Will Monsters Inc 2 be a prequel?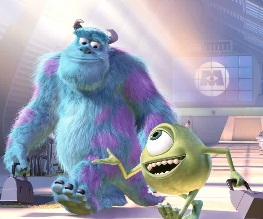 Stick this one firmly in your rumour trousers for now, but word on the virtual street is that Monsters Inc 2 is going to be a prequel. Initial thoughts? We're actually kind of intrigued.
According to French site Disney Central Plaza the 2012 sequel of the 2001 Pixar hit will not be a continuation of the tale of Mike and Sully, but rather will explain how they met. A translation of the apparent synopsis goes thusly:
"Prequel to the first album, Monsters, Inc. 2 we reveal how Mike and Sully met on the benches of the school at the University of fear, and how many rivals he eventually became friends"
Seeing as Pixar are known for changing their stories even after the film has apparently finished production (Toy Story 2 anyone?), we're not banking on this being anything except speculation. But would you be interested in John Goodman and Billy Crystal in an animated monster Uni romp? We do love a bit of tentacle/dormroom fun.
About The Author