Will Saw VII scare off Paranormal Activity 2?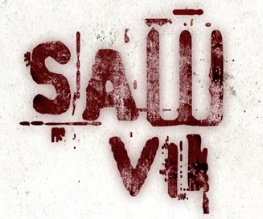 It looks like your classic David vs Goliath knife-fight is on this Halloween, with both Saw VII and Paranormal Activity 2 coming out on the 22nd October.
Though it may seem that the Saw franchise can't have much blood left in it, the fact that it's being filmed in horrifying 3D may be enough to catch the interest of thrill-seekers. Paranormal Activity 2, the sequel to last year's low budget smash, will undoubtably intrigue the millions of fans of the original. Though it could be after the global success of the Paranormal Activity, any sequel will never live up to the hype (Blair Witch Project 2 anyone?
Team Paranormal might struggle to finish the film on time, seeing as they only announced their director – Tod "Kip" Williams – last week. But hey, the original was shot over 8 days and cost a meagre £15,000. By comparison, both Halloween contenders have plenty of time to convince us their film is the shock-fest of the season.
Who's getting your vote? Saw VII or Paranormal Activity 2? Tell us what you think below!
About The Author