Will Smith to prove that American Can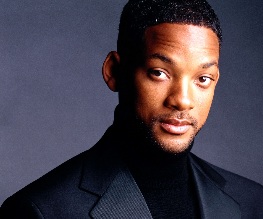 Will Smith is in line to play the lead role in the drama American Can. The film follows the true story of a Gulf War veteran called John Keller who protected a group of OAPs during Hurricane Katrina in an apartment block called American Can. This project has been in development for some time, with Oscar winner Denzel Washington originally in line to play Keller. Smith's wife Jada Pinkett Smith has teamed up with Sony Pictures and Smith's Overbrook Entertainment partner James Lassiter to revive the project.
Given Washington's superbly stoic and restrained performance in Flight, we reckon he'd have been the ideal choice for Keller. However, judging by the plot, this has Will Smith written all over it: heroic but damaged man gets his Superman on to save elderly. Until then, you can catch the Artist Formerly Known As Fresh Prince in M. Night Shyamalan's After Earth opposite his real life son Jaden.
About The Author