Will Tom Hooper take on Les Mis adaptation?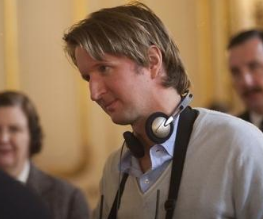 We have to admit, this seems like a far better fit than Iron Man 3.

Seeing as Hooper's The King's Speech has done cataclysmicly brilliantly and will probably scoop up at least a modest handful of Oscars, it's not surprising that the young director has been inundated by offers for his next project. Having turned down Iron Man 3 (in his words, "there's too many robots and not enough harrowed-looking Brits"… OK maybe not his words) , it looks like he's considering an adaptation of Les Miserables – the musical based on the epic Victor Hugo novel. Historical drama, plight of a brave man set against adversity, lots of people wearing uniforms – it's all rather Hooper-flavoured as far as we can tell.
All in all, this is an idea we're cautiously on-board with. Films-from-musicals are traditional pretty successful at the box office (Chicago, Mamma Mia, Hairspray…) and, let's be honest, it was going to happen to Les Miserables at some point. Who better to take on the tale of Jean Valjean – a wanted man running from the law against the backdrop of the French Revolution – than Tom Hooper? Tell us what you think….
About The Author