Wills and Kate subject of new film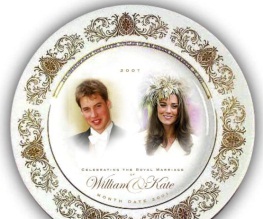 The ever-amazing Lifetime is going to make a TV film about the romance between Prince William and Kate Middleton. The US network will concentrate on the "social and royal family pressures" experienced by the couple in their nine year, on/off relationship. The last big made-for-TV movie Lifetime aired was Jennifer Love Hewitt playing a prostitute, a monumental piece of cinema which has been deconstructed here.
The movie will most likely be a mishmash of bad English accents, ill-informed speculation about the relationship, and Harry as a lovable Nazi. In the meantime, BBC America will air a new programme which will bring American royal wedding fanatics to the UK, where Cat Deeley will act as a tour guide on a "royal-themed journey around London." Set the Sky Plus, people.
About The Author