Wolverine suspended from First Class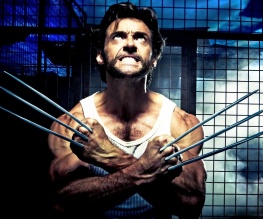 X-Men: First Class producer Bryan Singer has confirmed that there will be no cameo from the adamantium-clawed sourpuss in the upcoming mutant prequel.
Oddly, the Coventry Telegraph broke the news that Hugh Jackman would not be appearing in the film, despite his spin off X-Men Origins: Wolverine going down a storm with a $373m worldwide box office gross.
Professor X and Magneto, originally played by Patrick Stewart and Ian McKellen, are to be reimagined by James McAvoy and Michael Fassbender, but since the character of Wolverine (who is essentially ageless) will have been an adult for at least a century by the time in which the prequel is set a cheeky Jackman cameo was widely predicted. However, it looks as if we'll have to wait for the rumoured Wolverine sequel to see more claws'n'abs'n'dreadful hair. Probably no bad thing.
About The Author