X-Men: Days of Future Past gets two amazing mash-up posters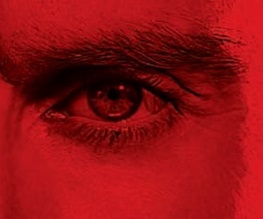 The first posters for superhero sequel X-Men: Days of Future Past have landed, and their simple and striking design has whipped us into a fan frenzy.
Each poster puts together the faces of both past and future Magnetos and Charles Xaviers, punctuated by a nifty red/blue X to remind you that it's not a poster for Transformers 4 or something.
Here, take a look (click, as ever, to enlarge):
Frankly these beauties make us forget all about the photo-shopped horrors that were the one-sheets for X-Men: First Class. That was a hot mess that should never have happened.
X-Men: Days of Future Past, directed by Bryan Singer, boasts a highly impressive cast of X-Men alumni old and new: James McAvoy, Michael Fassbender and Jennifer Lawrence return to reprise their roles as Charles Xavier/Professor X, Erik Lensherr/Magento and Mystique respectively; while Hugh Jackman, Halle Berry and Sirs Ian McKellen and Patrick Stewart are back to play Wolverine, Storm and the old (read: now) versions of Charles and Erik. We just hope the time travel is more coherent than the plot of Logan's new movie…
X-Men: Days of Future Past is out May 22, 2014 in the UK. THAT IS NINE MONTHS AWAY. We don't think we can stand the excitement either.
About The Author