Yet another Prometheus trailer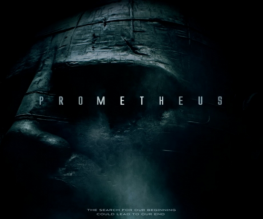 After last week's irritating release of a teaser that was merely announcing that there'd be another trailer for Prometheus, we finally have the real thing. This week's dose of Ridley Scott's upcoming extra-terrestrial epic shows, well, not that much new stuff. Once again, we get the obligatory shots of Hollywood's finest, such as Michael Fassbender and Charlize Theron saying powerful lines like 'Take us home' or 'Big things have small beginnings', intercut with seizure-inducing strobe-light footage of shit hitting the fan.

The trailer wows us with giant spacecraft, Alien-style eggs hatching (though we only briefly glimpse what pops out of them), and little people getting thrown around like ragdolls by whatever force it is they've unleashed. Despite being a bit of a strain on the senses, the film looks pretty damn good, but we already knew that from the previous dozen trailers.
About The Author