Zack Snyder to direct Superman: Man of Steel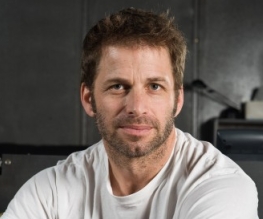 Zack Snyder has been confirmed to direct Warner Bros.' upcoming Superman reboot, Man of Steel. Recently named amongst a tough looking shortlist, Snyder has come out on top, beating competition such as Tony Scott (Man on Fire), Matt Reeves (Cloverfield), Jonathan Liebesman (Battle: Los Angeles), and Duncan Jones (Moon) for the job. The project will continue to be overseen by Batman maestro Christopher Nolan with his regular story scribe David S. Goyer handling the script.
As it stands, we don't know much else about Man of Steel, other than Goyer's suggestion that the film will see a modernised approach to the Kryptonian, perhaps similar to that of the reinvigorated Batman franchise. Speaking of his newly received job, Snyder has stated; "I can't say why they came to me, other than the fact that they know I have a fondness for the character and a real desire to understand him and present him to a new audience." Asked for details on the script, the director commented that "it's early yet, but I can tell you that what David and Chris have done with the story so far definitely has given me a great insight into a way to make him feel modern."
With the Watchmen director locked-in, attention has now turned to confirming the indentity of the film's villain and, fingers crossed, it also won't be too long before we find out who's playing the hero himself. Could those Jon Hamm rumours be true? Stay tuned for more news from Krypton.
About The Author