Zac's 'Lucky' Break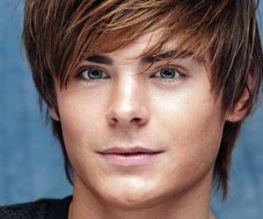 High School Musical charmer (as he will forever be known) Zac Efron is reportedly up for the lead role in upcoming Warner Bros film, The Lucky One. The script is based on the bestselling novel by Nicholas Sparks, the same guy who had us unashamedly weeping into our popcorn with the screen adaptation of The Notebook.
22 year old Efron is set to take on the lead of Logan Thibault. The character finds a picture of a beautiful woman half buried in sand, which he takes with him on his tour of duty in Iraq as a good luck charm. I'm guessing a four leaf clover wouldn't have had the same effect? On returning home, Thibault sets out to find his mysterious muse. Scott Hicks is in line to direct the film, which is sure to be another North Carolina tear fest.
It seems that Troy, oops I mean Zac, is in high demand at the moment and is also in negotiations with Varity and Vulture. Fingers crossed that the film has more 'luck' at the box office than the somewhat disappointing Me And Orson Welles which was released late last year.
The film as yet has no planned production schedule, so if you can't wait for your sugary Efron fix, head to cinemas this Friday to see him in fantasy-romance, Charlie St. Cloud.
About The Author