Zhang Ziyi signs on for Mulan remake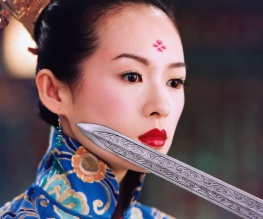 Chinese star Zhang Ziyi has been confirmed as the star of an English-language remake of the legend of Mulan.
Best known in the West for her roles in Crouching Tiger, Hidden Dragon, House of Flying Daggers and Memoirs of a Geisha, the three-time BAFTA nominee is undergoing rigorous combat training to prepare her for the film, which will be helmed by Speed director Jan de Bont. It follows on from last year's Chinese-language adaptation and the successful 1998 Disney version.
In total, this will be the ninth Mulan film made since the legend of a woman who joins the Chinese army was first adapted for the screen in 1927, but the first to be both live-action and filmed in English. We sincerely hope Eddie Murphy isn't allowed within five li (that's about 2km) of the set.
About The Author