Khiladi 786
Farce is naturally suited to the more colourful side of Bollywood. Combining mistaken identity, familial tangles and a healthy dose of broad humour with the familiar blinding hues and musical numbers, Khiladi 786 is a lengthy romp about the mishaps of matchmaking that feels a little mismatched itself when action sequences take over and the focus shifts to numbing slo-mo brawls. It's like The Importance of Being Earnest meets Kickboxer, though only half as good as that sounds.
A total failure, Mansukh (Himesh Reshammiya) is the bane of his father's marriage arrangement business. Thrown out after inadvertently ruining yet another ceremony, he pledges to earn his father's respect by fixing a marriage on his own. Unfortunately, that means kickstarting the plot of Khiladi 786. Finding a suitable pair, those set for matrimony are feisty brat Indu Tendulkar (Thottumkal), and Bahattar Singh (Kumar), a seemingly invincible officer of the law. But wait! Indu is the sister of a notorious crimelord, which won't sit well with Bahattar's police clan! Not only that, Bahattar and his crew aren't really cops at all, they're a group of con-men! Thus the two families meet to exchange pleasantries before the wedding, Indu's people pretending to be a similar family of the law, Bahattar's trying desperately to keep up their own ruse. Hilarity kind of ensues.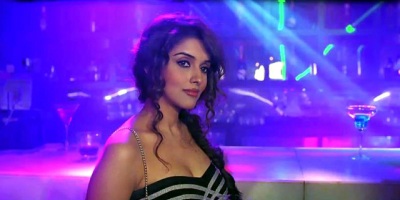 Somewhere under all this is an archaic yet elegant backbone of the same good-natured double-crossing of the ilk found in Wilde and Wodehouse, but any potential wit or screwball humour is ushered quietly out of the frame to make way for long and undisciplined action sequences. Reprising his role in the series, 'Indian Jackie Chan' Kumar plays Bahattar as a dunce hero, as prone to pratfalls as beating up legions of bad guys. He's somewhere between Popeye and Ren and Stimpy's Powdered Toast Man. Completely ridiculous but never portrayed as anything less than genuinely heroic, Bahattar Singh is a strange guy to root for. Weirdly, the entire setup is so crammed to the gills with stupid sound effects and a reliance on slo-mo that a perverse goodwill for Khiladi 786 builds, until its faults melt away and the only choice is to drink the Kool-aid along with everyone on screen and just go with it.
The music – not least the endlessly repeated Khiladi theme song – is catchy, but the occasional digressions into rap video territory seem a tad misplaced. The western influence extends to painfully recreated fantasies of Bahattar driving a Ferrari through the desert, Indu wearing a black-and-white jumpsuit and dancing on the car's frame in a scene reminiscent of hair metal more than anything else. Khiladi 786 is much more enjoyable where the families and Mansukh's matchmaking efforts are concerned, while the fast cars and preposterous action adds little. At two-plus hours including an interval, a late-in-the-day kidnapping all but extinguishes any remaining enthusiasm for Khiladi 786.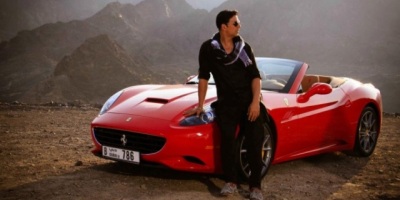 It's all rather unwieldy, and rarely have action and comedy seemed stranger bedfellows. Because these elements are kept largely separate, Khiladi 786 often feels like two different – though equally insane – films taking turns in assaulting the senses, and it's a bizarre alchemy that somehow keeps things afloat for most of its questionable running time. How a film so long, loud and garish remains utterly inoffensive at worst and modestly charming at best, is a mystery. Perhaps it's the relative novelty of seeing a film so completely bereft of self-worth, an all-out explosion of risible comedy and pneumatic action that hasn't the slightest care and leaves no survivors. It's an antidote to something, though it's unclear exactly what that might be.
About The Author