Beauty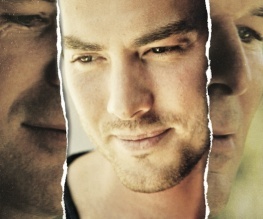 Well, here we are – it's 2012, and the battle for gay rights has never been more furious. So far this year: LGBT history month has received more press than ever (you're not alone in thinking it seems to have appeared out of nowhere: it is in fact in its 8th year), Washington has just become the 7th US state to legalise gay marriage, and Lady Gaga has released dates for her 'Born This Way' tour, which will see her preaching equality in her high heels worldwide. And as for cinema, the 'Queer Palm' was launched last year as an unofficial award given by the Cannes film festival for contribution to LGBT issues. This year, it was awarded to South African director Oliver Hermanus' Beauty…
Beauty's narrative centres around Francois van Heerden (Lotz), a middle aged man residing in suburban Bloemfontein, South Africa. What is established as the clean lifestyle of an average working family man reveals itself to be a façade: a product of Francois' repressed homosexuality. We follow him as begins to indulge in gay pornography and motel orgys with other men, all of which progresses into an infatuation with his nephew, Christian (Keegan – one to watch, gays and girls). Francois is experiencing an awakening, as if he is teenager with his first crush; doting on him with doughy eyes and buying him an iPod.
Francois is a complex anti-hero. He is by frequently unlikeable: introverted, unattractive and moody. But as the film progresses, we start to sympathise with his struggle. His wife is a frumpy nag, his daughter spoilt and high pitched. We forget his role as adulterous husband and instead feel the weight of mediocrity which bears down on him. Christian's enigmatic charm means that, like Francois, we read a certain amount of mutual attraction into their interactions and, despite its impropriety, root for a romance to blossom. Francois may not be lovable, but we pity him in his capacity as a tragic victim of his society's ruthless suppression of homosexuality. As the film progresses, however, the extent to which he seems to deserve our
Although Beauty triumphs as a powerful character study, it doesn't quite seem to earn its Queer Palm victory. Hermanus has described the film as covering radical issues in South Africa, but this is simply is not apparent; we are left only to assume that Francois' sexual repression is a product of his society, but this could be applicable to any society in the world. Homophobic and racist insults dot the dialogue, and in one scene, a man is excluded from a group sex session for being black. But it is not made apparent whether this is a disturbingly popular attitude amongst Afrikaners – it is most certainly a standard attitude amongst all racists.
Andrew Heigh's recent Weekend channelled the disillusionment of the UK gay community through its opinionated artist/activist Glen (who saw his peers as "too busy on Grindr and shaving their arses" to protest for gay marriage). Hermanus, however, offers little in the way of sociological insight into South African homophobia. It's a shame that Beauty isn't more enlightening – given the tiny proportion of South African cinema which makes it to Western audiences, it would be great to get a little education. In this respect, then, the Queer Palm winner fails to deliver – but as a character study it still deserves attention.
About The Author