Everyday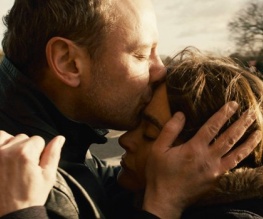 Half a decade ago, Film4 commissioned Michael Winterbottom to make a film that he described as an investigation into the prison system. But the result, which was screened on Channel 4 in November last year and now has a small theatrical release (exclusively at the Barbican), is a touching family drama and possibly one of Winterbottom's greatest films.
Everyday follows Ian (John Simm) who has been incarcerated for drug smuggling and is serving a 10 year sentence, and the effect that his prolonged absence has on his wife Karen (Shirley Henderson) and their four children. By using real siblings and taking five years to film them (2007-2012), we are able to see their physical changes as well as their relationship with their parents. Karen is effectively a single mother, juggling bar work and taking care of the four kids while bearing incredible loneliness in years of celibacy and fidelity. The family often travel across the country to visit their father in a London prison, but resent the strain that his absence has put upon them. Meanwhile, Ian tries to keep up his good behaviour in prison so that he can have more days out to spend with his family, but with so much time apart they become increasingly distant from him.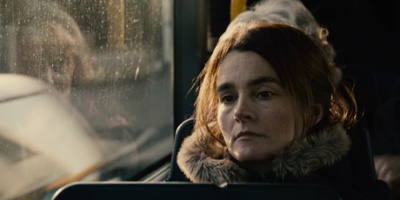 The children (Katrina, Shaun, Robert and Stephanie) were found at a school in the Norfolk countryside, and as they are all non-actors, almost entirely improvise their scenes. The freedom that they were granted means the emotions are genuine and often very funny. In one scene, Robert pushes his chest together and apart with his hands and jokes "Man, woman, man, woman," as he does so. In another scene, Shaun cries in the prison visiting his dad, but John Simm urges that tears were not forced on the child actors. "There were lots of real moments, and sometimes the kids did get upset. You don't want to exploit them – you don't want to make them cry – but sometimes it happened during a scene. When they saw me they had to go through the whole rigmarole of going to prison and being searched, which was quite daunting and scary, but also exciting. And it was all real. There was no trying to learn lines."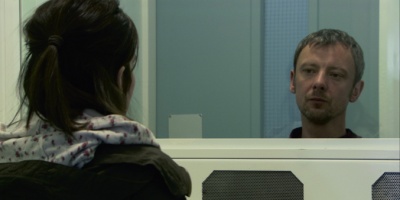 Other than the family's natural chemistry, the partnership of Henderson and Simm (who had worked together with Winterbottom previously in Wonderland), is beautifully captured. It's an experiment, but Winterbottom said he wanted to do something that hadn't been done before and bring us closer than ever to the reality of family life. He said "I wanted to make a film about duration, about how a relationship can survive over an extended period," and he does just that. Normal family life is rarely seen on screen, bar a few bleak Brit-grit working-class dramas from Ken Loach (Family Life), Mike Leigh (Another Year) and the like, but Everyday deserves to be put beside those British cinema classics for its socially astute observance.
It is the beauty in the mundane that makes this film outstanding, along with its surprisingly optimistic view to a humanist upbringing. This is a meditative piece on the challenges of family life and of the nature of love and monogamy, as well as an insight into the justice system as it aims to rehabilitate ex-convicts. It is deserving of the (small) theatrical release it now has, although it is still available to watch online via the Channel 4 website.
About The Author