Tetro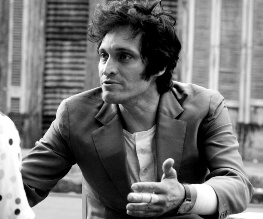 Can we ever escape our history? In one of the opening shots of Francis Ford Coppola's Tetro, a banner billows across a dusty path in Buenos Aires stating "The wind sweeps the road. You cannot go back". This sentiment – how we are always haunted by what has come before us – pervades Coppola's latest film, an interesting theme for a director notoriously pressured by early successes. However, lacking an unemotional editing eye, the narrative tends to get lost in its own poignancy, lingers in scenes for far too long and ultimately dulls the many sharp insights it has to offer.
[FLOWPLAYER=http://uk.image-1.filmtrailer.com/37812.jpg|http://uk.clip-1.filmtrailer.com/2450_13480_a_1.flv,275,180]
Lost and found
A young man named Bennie arrives in Buenos Aires determined to seek out his half-brother Angelo; a man who abandoned Bennie and their internationally famed father many years ago. Bennie has questions he needs answering, questions surrounding the identity of his dead mother – mysteries that only Angelo can answer. Waiting nervously at a faded wooden door he's greeted by Angelo's girlfriend, who points at his military uniform and asks him "Are you in the navy?" "No," he answers shyly, "I work on a cruise ship". This exchange is the first of many that underpin the theme of expectation and disappointment in Tetro; we meet the charismatic brother to find out he is a writer who keeps all of his work clutched to his chest, unpublished. As his girlfriend Miranda sighs, he is "a genius, without the accomplishments". But what is keeping Tetro – his new name ("Angelo" he sneers "is dead") – from achieving his dreams?
Both brothers are lost, paralysed by great ambition and overshadowed by famous father who believes that "there can only be one genius in the family". Though Tetro simply wants to leave his past behind him, he cannot finish any of the stories he writes, and without understanding his birth Bennie cannot bear to look to his future. One lacking an ending, the other a beginning, the brothers are both trapped by what has come before them. Bennie is desperate to unlock the secrets of his family, but will the volatile Tetro ever truly reveal the truth of their shared past?
The artist Coppola
It cannot be denied that Tetro is a beautiful film. Shot almost entirely in black and white, every frame is a photographic gem that cannot help but take your breath away. The acting too is faultless, with the two leads excelling in particular; Alden Ehrenreich as Bennie is a dazzling ringer for a young Leo DiCaprio both in looks and charisma, whilst Vincent Gallo's inner rage seems to sizzle from his very pores as Tetro. In its essence, the story too is compelling and well written, beautifully threading in references to films such as The Red Shoes and Hoffman's Sandman story. The problem is that, well, it's just all a little too self-satisfied. The film feels overly long; the second half in particular drags terribly and though the final twists and turns are ultimately satisfying, it does feel like an uphill battle getting there.
What the Don did next
With Tetro director Coppola has drawn heavily from his own life experiences. Directing The Godfather series and Apocalypse Now so young handed him crippling pressure for further creative success, and it is no surprise that Coppola's said he's "been" both Bennie and Tetro in his life. Perhaps a cathartic process for the film-maker, the overall result is a beautiful film that sadly feels overworked and under-edited. However, what Tetro does do is condemn paralysis, confront the crushing fear of failure and exalt in the desire to look to the future rather than wallowing in the past. It cannot be denied that, as someone who will probably be remembered as "the guy who directed The Godfather", Coppola isn't afraid to live his own philosophy. If nothing else, that is certainly something to admire.
By Natasha Hodgson
About The Author