Epic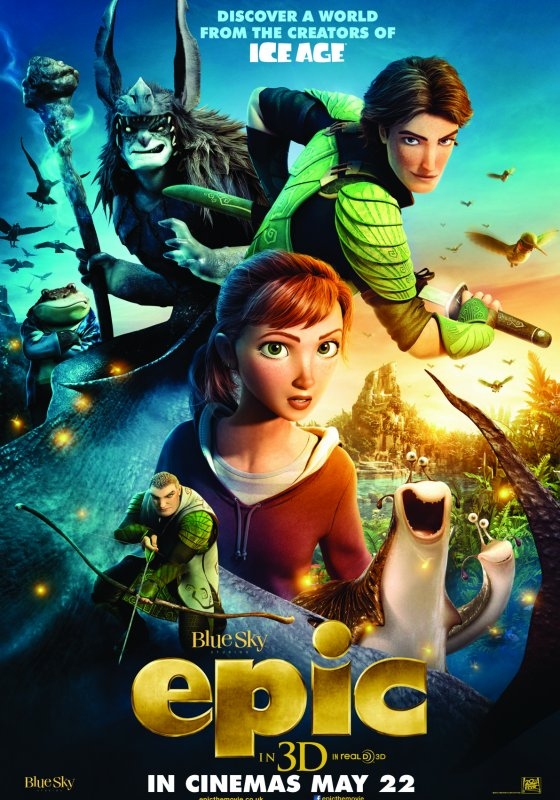 Forced to move in with her eccentric father (Jason Sudeikis) following the death of her mother, Mary Katherine (Amanda Seyfried), now MK, finds that he is still obsessing over tiny people he believes to inhabit the woods. While out looking for the family dog one evening, MK crosses paths with the queen of the forest, who has been left for dead following a vicious attack by the villainous Boggans. The encounter leaves her shrunken and bequeathed with the queen's dormant powers. Together with Leafmen Ronin (Colin Farrell) and Nod (Josh Hutcherson, who is apparently a man now), MK must protect the powerful magics from the Boggans' leader, Mandrake (Christoph Waltz), if they are to save the forest and she is to return to full size.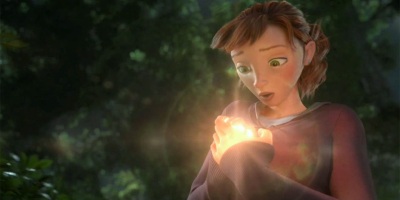 The latest film from Blue Sky Studios, the animation house behind such inferior fare as Ice Age and Rio, Epic was never going to be the most anticipated children's movie of 2013. Admittedly, the Ice Age series has remained a school holiday staple at the box office, but while it may continue to make money the films themselves have proceeded to deteriorate in quality.
Epic does little to suggest that the studio might be looking to change its business model: the cast have once again been selected for profile over ability, the themes are simplistic and derivative, and the score is a mere afterthought of little stand-alone merit. While Pixar, DreamWorks and Studio Ghibli continue to hone their craft, Blue Sky by comparison appear stuck in their ways, reluctant to aim higher than what is absolutely necessary to turn a profit.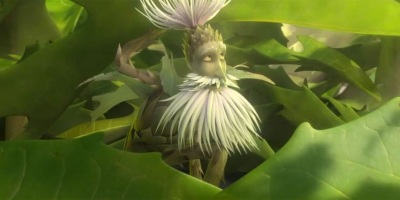 And yet, there is something about Epic that almost works. Loosely based on The Leaf Men and the Brave Good Bugs, a children's book by William Joyce, the man behind DreamWorks Animation's Rise of the Guardians and Disney's Meet The Robinsons, Epic certainly had a more illustrious start than most. Although undoubtedly reminiscent of FernGully (aka Avatar on the ground), the set-up is strong and the world surprisingly well drawn.
Where the film really succeeds is in its 3D animation. Featuring a number of aerial battles and playing constantly with proportions, Epic plays to the format's strengths. In one stand-out sequence, MK and Nod (who, it must be said, bears a striking resemblance to Tangled's Flynn Rider) encounter a deer in the woods. As the majestic animal emerges from the trees, back-lit by soft sunlight, it's impossible not to be somewhat enchanted.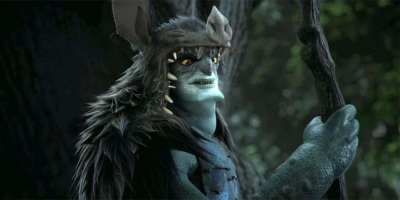 Sadly, the film's characters are not quite as arresting as its scenery. So much time is spent trying to identify the famous celebrities behind the various voices that you forget to make a note of anyone's intent. Beyoncé makes absolutely no impression as the unimaginatively named Queen Tara (the same is true of Aerosmith frontman Steve Tyler), while Colin Farrell and Christoph Waltz merely play animated variants of their usual live-action personas. Unexpectedly, it is Amanda Seyfried who makes the biggest impression, the animators collaborating on possibly her finest performance yet.
A passable, if still somewhat perfunctory animated children's film, Epic is entertaining enough to pass a couple of hours on a never-ending school holiday. Sweet-natured and really quite stunning in places, the film carries a nice message of inter-connectivity and acceptance, and (thanks to Chris O'Dowd's steadfast snail) even has a few good gags to boot.
About The Author