How Much Does Your Building Weigh, Mr. Foster?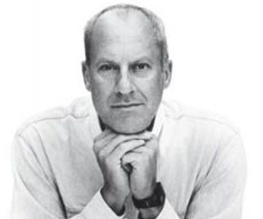 The eponymous Mr. Foster is architect Norman Foster. He's a captivating character, known in architecture circles as 'the Mozart of Modernism'. He certainly makes some grand and bombastic buildings. Born all way back in the 1930s, and still going strong, he's served in the Air Force, he's managed to bag a scholarship to study for an MA in Architecture at Yale, and he's now into skiing and cycling and flying. Not bad for a Manchester lad. But, again we ask, does this really justify over an hour of doe-eyed, lip-bitingly reverential, film-making?

Norberto López Amado and Carlos Carcas' film is certainly captivating on some level, and we'd be lying if we said we were entirely uninterested. Their camerawork is never short of dizzying – we're exposed to delirious swoops over the Millau Viaduct, New York's Hearst Tower, and the new Reichstag. These constructions are clearly worthy of such treatment, and Amado and Carcas have eyes for spectacle that clearly takes a leaf from the Norman Foster Handbook. Essentially, the whole thing is testament to their being soused on their love for both architecture as a subject matter and Norman Foster himself.
Foster's buildings lacerate your eyelids. They demand your attention. They're homochromous glass monoliths often with more than a little bit of phallic symbolism. When combined with his unrelenting desire to make a positive mark on the communities in which those buildings stand, hellbent on sustainability and eco-consciousness, then, you're roped in (conceptually, at least).

Intellectual documentaries are fine. Things like Kirby Dick and Amy Ziering Kofman's Derrida, and all those films about Slavoj Žižek, are certainly applaudable. However, they only really work if every single person in a particular audience is as gibbering with enthusiasm as the filmmakers behind them. If not, then these films are likely to either barely skirt audience interest, or to cause sheer indifference in the vast majority of the cinemagoing population. How Much Does Your Building Weigh? falls into this chasm-of-a-trap, gets its arm caught underneath a rock, and spends over an hour trying to explain the structure of said rock rather than sawing its way out of danger.
Indeed, Amado and Carcas can't covert Norman Foster into cinematic gold, and How Much Does Your Building Weigh? is unlikely to encumber on your conscience for very long after viewing it. It's a tough subject. It's tough to watch. How much does his building weigh, exactly? If you're confident enough that you can make it to the end, then you might just find out.
About The Author