Amy Adams joins Jeremy Renner in untitled film!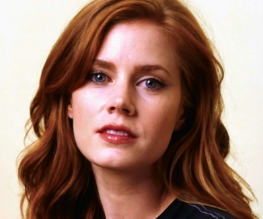 A bit of an update for you all! We wish there were some better details to go here but sadly all we really know is that the film in question that Amy Adams has joined used to be called American Bullshit but appears no longer to be (too racy probably).
The plot does sounds quite promising and after a few casting issues it has now been confirmed that Amy Adams will be appearing alongside Jeremy Renner, who came in to replace man of the moment, Christian Bale. Bradley Cooper will play con-artist Mel Weinberg, who is captured by an FBI Agent (Renner) and given a choice: go to jail for a very long time, or help him to bring down a whole load of bad guys and crooked congressmen. Obviously Weinberg chooses the latter or else it would be a very boring film. Adams will be taking on the role of Weinberg's partner in crime (and in the bedroom) which will be interesting to see if clean-cut Amy can pull off being a bad ass gangstaa girl.
Directed by David O Russell, the film follows the real life scam runs that happened in the 70s and 80s and has been penned by Eric Singer (nope, we have no clue who he is either). Production begins early next year, as Amy Adams is busy getting her iambic pentameter on in a Shakespeare festival in New York.
There you go, consider yourselves updated!
Wish it was still Christian Bale in this film rather than role stealing Renner? Let us know your thoughts.
http://credit-n.ru/business-kredit.html http://credit-n.ru/offers-zaim/vashi-dengi-zaim.html
About The Author