Nutcracker 3D – with us in time for Christmas?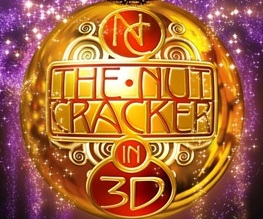 Having been kicking around in post-production for some time, Andrei Konchalovskiy's The Nutcracker is set to hit cinemas in the US on the 24th November. Although no UK release date has yet been confirmed, this now looks likely to be in theatres this year.
The trailer does confusingly lurch from festive fantasy to some unsettlingly nightmarish imagery, so it's hard to tell precisely the audience that's being targeted. Tchaikovsky's ballet is one of the timeless Christmas tales, and if the charm and imagination of the source material shines through the layers of 3D this could be an exciting project. An impressive cast feature in the project, with Richard E Grant (veteran of what is absolutely the best version of A Christmas Carol – Patrick Stewart as Scrooge!) and John Turturro. Turturro's Rat King should be good fun, coming from the man who was the only good thing in Transformers 2.
It remains to be seen whether this will be able to compete with last years' A Christmas Carol, or whether the studios will need a visit from three spirits, but at least there will be something festive in pictures for 2010 – even if it is a steam punk, Nazi rat-filled vision of "festive fun".
About The Author