Roland Emmerich's Anonymous Teaser Trailer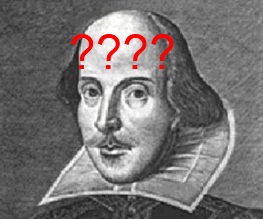 The teaser trailer for Roland Emmerich's new film, Anonymous is now online. It may come as a bit of a surprise that there is, ostensibly, nothing apocalyptic going down on Planet Earth. Instead, the plot revolves around the Shakespeare conspiracy theory – that William Shakespeare never actually wrote any of his plays. There are several different versions of this idea flying around, but the one that Emmerich is focussing on is that the Bard's plays were written by Edward de Vere, Earl of Oxford (Rhys Ifans).
The story unfolds against the backdrop of the Essex Rebellion against Elizabeth I (Vanessa Redgrave) while her succession is the issue of the day, and it looks as though that will provide at least a bit of blood and OTT drama. It'll be interesting to see how Emmerich does with a film that should focus on the micro rather than the macro, without his usual crutch of millions of pounds worth of CGI fire and ice. It could be a wise move, considering the relative box office failures of his last two films (2012 and 10,000 BC).
Possible success or no? Let us know what you think.
http://credit-n.ru/zaymi-na-kartu-blog-single.html http://credit-n.ru/offers-zaim/vivus-potrebitelskie-zaymy-online.html
About The Author