The Two Faces of January: An MOR thriller saved by an A-list cast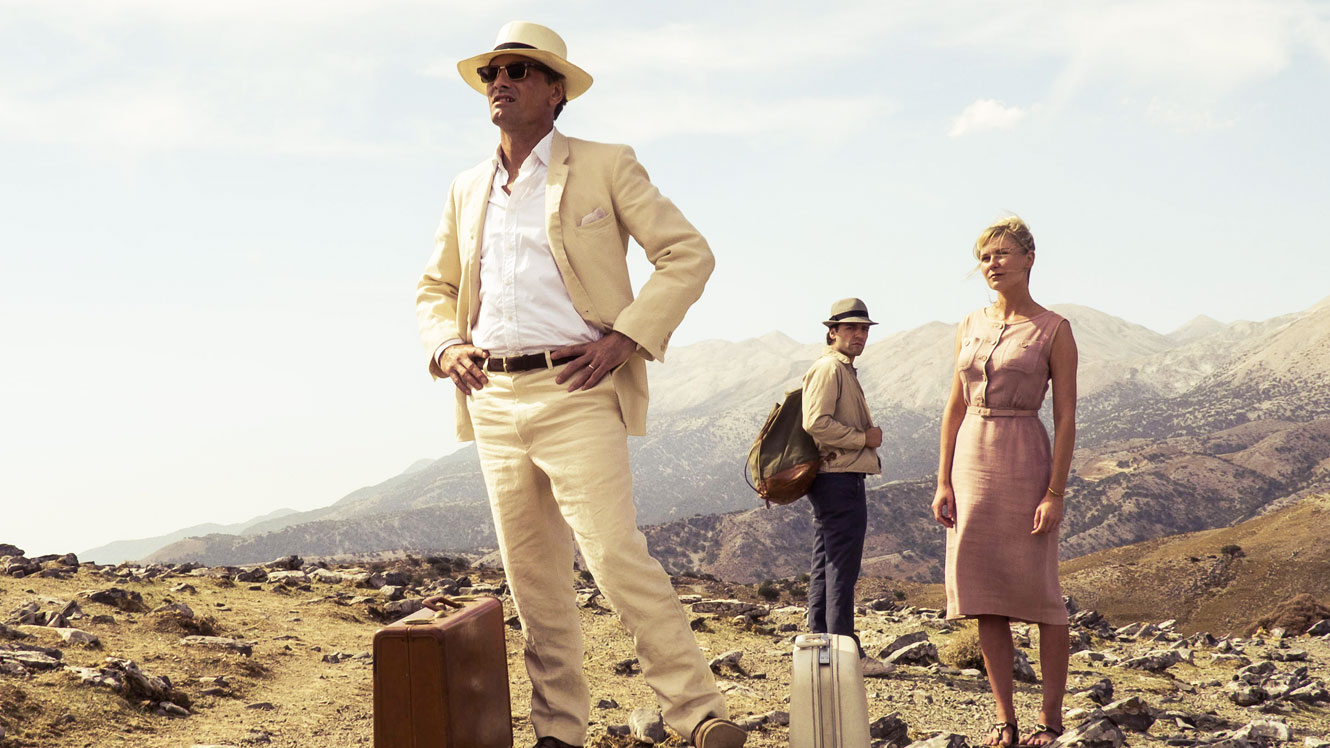 Con artist Chester MacFarland (Viggo Mortensen), his young wife Colette (Kirsten Dunst) and a stranger called Rydal (Oscar Issac) are forced to go on the run in a foreign country after they get tangled up in the murder of a private detective.
A glamorous 60s setting, the shedding of old identities for new ones and the pursuit of forbidden love are all present in Hossein Amini's elegant debut full-length film. This is unsurprising, as The Two Faces of January is based on The Talented Mr Ripley author Patricia Highsmith's book of the same name.
There's a checklist of film noir tropes throughout: an alluring dame, a hardass private detective, suitcases full of money, a shadowy alleyway chase, mistaken identities, copious smoking. It's a surprise we didn't get monotone narration over the whole thing. Amini signposts his old school influences but makes no attempt to showcase his own visual ideas or trademarks. However the sparse yet loaded dialogue (co-written by Amini, who also wrote the script for the excellent Drive and the not-so-excellent 47 Ronin) is a triumph. Perhaps he shouldn't give up the day job just yet.
Amini's writing roots could explain why the fraught love triangle between the three main characters takes precedence over theatrics and a convoluted plot. Rydal's slow-burn pursuit of Colette – and Chester's resulting jealousy – takes up the entire second act. Action occurs in unexpected bursts, causing the tone swerve from human drama to murder mystery in a sometimes jarring fashion.
Mortensen is the standout as the suave and calculating Chester, but then he usually owns anything he's in. While Dunst is sweet and likeable, Colette isn't developed enough to make us care about her, and ends up being nothing more than the ball in Chester and Rydal's masculinity match. It's a part that could have been played by any actress, or at least one that would have brought a bit more personality to the table. Issac is great in what is a rather unchallenging role, but he fails to beat his nuanced turn from Inside Llewyn Davis. Rydel is a more pleasant chap though.
The Two Faces of January is a slick-looking but ultimately middle-of-the road thriller, elevated by the big name cast. But as a first dip into the vast pool of directing, Amini could have done far worse.
About The Author