Cheat Sheet: Mila Kunis
Name:

Milena Markovna Kunis

Date of Birth:

14th August 1983

Place of birth:

Chernivtsi, Ukrainian SSR

Special moves:

Acting, sexy, husky voice, complete heterochromia (has one green and one brown eye).

Films include:

Ted, Black Swan, Friends with Benefits, Oz: The Great and Powerful, The Book of Eli, Forgetting Sarah Marshall, Max Payne, Date Night, After Sex.
What you probably already know:
She's really pretty. No, seriously, Mila Kunis is really, really pretty. We're not sure if you have taken a good enough look lately but maybe just have another peek. Oddly enough Kunis is perhaps most famous for playing someone who is completely unattractive. The only way this is possible is because you never see her face. In 1999, Kunis replaced Lacey Chabert (Mean Girls) as the voice of Meg Griffin on Seth MacFarlane's TV show Family Guy. She had already become pretty big before this on TV programme That 70s Show where she met lifelong friend and now possible tonsil-tennis partner, Ashton Kutcher. Mila declares that she finds it very hard to get men. Whilst we would say bosh to that (you would so climb it like a tree) she did date Macaulay Culkin for eight years. And why would anyone want Culkin's sloppy seconds? Eurgh…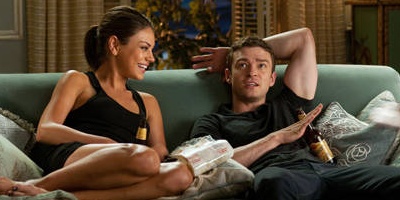 After spending years trying to break into the big time with bad film after bad film, Kunis finally landed a role in 2008 rom-com Forgetting Sarah Marshall which launched her into fame. After this came a brilliant turn as ballerina Lily in Black Swan alongside her bezzie Natalie Portman. It came as no surprise too that she was cast in Seth MacFarlane's very first feature film Ted showing us all just how well nepotism can work out for you. Despite being so hugely in demand, Kunis is a homey girl who would rather stay at in at night watching TV and drinking wine. She is also a massive Trekkie and said that working with William Shatner (in terrible straight to DVD American Psycho 2) was a very influential experience. Mila is set to go even further with a whole host of projects lined up for next year, including Oz: The Great and Powerful, Blood Ties and The Angriest Man in Brooklyn.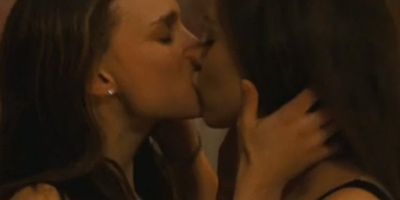 What you might not know:
She is a politics fiend! Honestly, she knows who Obama is and everything! Kunis apparently loves nothing more than to have wild political debates with her family over the dinner table. She grew up in Ukraine where they had some kind of big explosion. We can't quite remember what happened but it spawned a lot of mutant zombies. This, plus the worrying economic situation that America are in at the moment are never very far from her mind and she likes to tell anyone who will listen what she thinks about it. More cynical people than us might say that her PR rep has done a very good job on this aspect of her personality…but we are nothing but optimists here at BFF. Apparently Kunis is big on Obama, small on Palin, like everyone else in Hollywood (ok, maybe not Schwarzenegger) so whilst she may not be overly original she does seem switched on.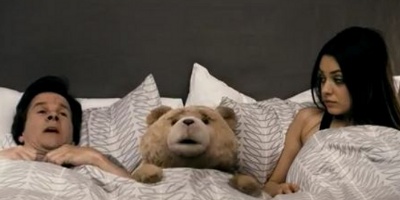 Kunis and her family left Ukraine when she was only seven years old and came to America with $250 to their name. Kunis didn't speak a word of English but was immediately sent to school in L.A where she says her first year was a terrifying and lonely blur. Much like the first year at a new school is like for any seven year old then really. She says that the reason they left was because her family are Jewish and they faced a lot of antisemitism in a country where religion was essentially banned. Fuck me, there is a whole epic movie to be made out of just the first few years of this girl's life! Kunis began acting when she was nine and later on had to lie about her age to get the part of Jackie on That 70s Show. By the time producers realised it was too late and she was already cast. Ok, we don't quite believe that story either for some reason. It sounds a bit like one of those Cameron Diaz arm breaking stories… She is a fan of Aerosmith and her favourite film is Dirty Dancing (just giving you all tips in case you want to chat her up). Her favourite flowers are roses. We made that last bit up. But all girls love roses. That shit would so work on her.
Mila Kunis quote:
"I've been engaged, I think I've already been married, And I'm sure I have a child somewhere. No, I'm not married. And, no, I'm not engaged. And, no, I do not have a child. No one seems to listen." Sorry, what did you say Mila?
What to say at a dinner party:
"Whilst some people think she is merely decorative, like a Christmas bauble or more appropriately, a Hanukkah menorah, we feel that there is some real potential lying under this girl's flawless skin and nubile muscles. You should see the way she goes down on Natalie Portman. That's proof enough."
What not to say at a dinner party:
"Would you call yourself a poor man's Emma Stone too?"
Final thought:
She's freaking hot and she can act ok. What's not to like? Take her to dinner, talk about politics then go home and have great sex. Ok, that might be belittling her a bit but whatever. We gave her the benefit of the doubt on the politics thing…
Anything else you think the world should know? Drop us a comment below!
http://credit-n.ru/oformit-kredit-online.html http://credit-n.ru/offers-zaim/creditplus-online-zaimi.html
About The Author