HBO to pick up Neil Gaiman's American Gods?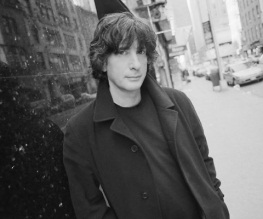 After lamenting the news that Neil Gaiman had agreed to sell the rights to his novel American Gods a few weeks ago, we're now being cautiously hopeful after news has emerged that the project has been taken to HBO. This would mean the sprawling tome could get the full-length treatment it needs, rather than being squashed into a 2-hour film.
The pilot will be co-scripted by Gaiman (thank god) and Robert Richardson, a cinematographer who has worked on several renowned films, including the two he won Academy Awards for: JFK and The Aviator.
The novel follows protagonist Shadow, who, nearing the end of his prison term, discovers that his wife Laura has been killed in a car crash. On his release, he is offered a job by a mysterious man called Wednesday, who turns out to be the all-father Odin and is attempting to round up those gods of ancient pantheons living in America to wage defensive war against the new gods – of technology, drugs, cars. The result is a strange and wonderful road trip across an America peopled by deities almost forgotten.
Us Gaiman fans here at Best for Film Towers are still dubious as to whether the intricacy and surreality of the novel can be captured on screen, but HBO would be the ones to do it – if they continue on their current barnstorming roll. Their major test for dealing with fantasy adaptation is the upcoming Game of Thrones, premièring on April 17, adapted from George R. R. Martin's series of novels.
We remain cynical but hopeful. http://credit-n.ru/offers-zaim/migcredit-dengi-v-dolg.html http://credit-n.ru/offers-zaim/dozarplati-srochnye-zaimi-online.html
About The Author