Joe Wright to direct live action Little Mermaid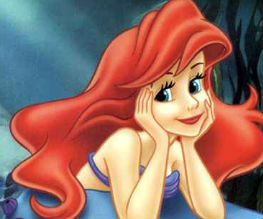 Director Joe Wright is using his mighty powers of adaptation to direct a live-action version the fishy fairytale. So why should you be excited? For one, Wright is the King of the adaptation, with his luscious Pride and Prejudice making a nation forget about a certain Mr. Firth emerging wet-shirted from a lake. Secondly, deadline.com reports that it will take particular inspiration from a whimsical puppet show version of the tale. That's right – a live action version of the classic fairytale made famous by the Disney cartoon, but inspired by a puppet show. Recipe for magic anyone?
And if that isn't enough to convince you that this will be one to watch, the script has been written by Abi Morgan, who won a Silver Hitchcock award for her Brick Lane Screenplay. With such a good creative team behind it, we are sure Wright's Little Mermaid will make quite a splash (sorry, we couldn't help ourselves).
About The Author