Julian Fellowes, Neil LaBute and Agatha Christie get in bed together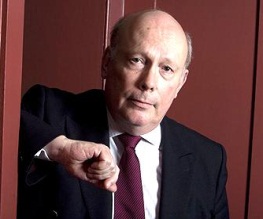 Neil LaBute is to direct a Julian Fellowes adaptation of Agatha Christie's Crooked House, due to be released sometime next year.
While Julian Fellowes, of Gosford Park and Downton Abbey fame, is a predictable (and worthy) choice to script the post-WWII novel, Neil LaBute is slightly more at odds with the Queen of Crime's whimsical style. Then again, LaBute's bleak examinations of relationships and human impulses could blend well with Christie's narrative crimes of passion.
Crooked House is narrated by Charles Hayward, an Englishman working in Cairo during the Second World War, there meeting and falling in love with Sophia Leonides. They decide to wait until they can return home at the end of the war to get engaged. However, when Charles arrives back in England, he discovers that Sophia's grandfather has been murdered and she refuses to marry until the mystery of his death has been solved. So Charles starts his own investigation to find the killer.
Do you think Fellowes and LaBute are the ideal team for the adaptation? Or are you totally unbothered by the whole thing? Let us know below…
http://credit-n.ru/zaymi-na-kartu-blog-single.html http://credit-n.ru
About The Author