Live action Akira shortlist leaked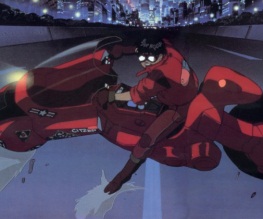 It's been 2 years since Legendary Pictures secured rights for a live-action adaptation of Katsuhiro Otomo's manga series Akira, but since then there has been precious little news regarding the project. Now, however, Deadline are reporting that a script has been completed and sent to a shortlist of actors.
Those reportedly short-listed for the role of Tetsuo are Robert Pattinson (Twilight), Andrew Garfield (The Social Network) and James McAvoy (Atonement). Reportedly being considered for the part of Kaneda are Garrett Hedlund (TRON: Legacy), Michael Fassbender (Inglourious Basterds), Chris Pine (Star Trek), Justin Timberlake (The Social Network) and Joaquin Phoenix (Walk The Line). Leonardo DiCaprio, Andrew Lazar and Jennifer Davisson Killoran are all said to be involved as producers.
Akira, originally a 1980s serial manga, tells the story of the Bosozoku biker gang in the dystopian metropolis of Neo-Tokyo. It was most famously animated for the big screen in 1988 and has since gained cult status amongst anime and sci-fi fans alike.
Due to start filming in August, the live-action adaptation will be split over 2 feature length films and be set in a futuristic New York (Neo-New York?), rather than Tokyo.
About The Author