Next Ice Age In 3D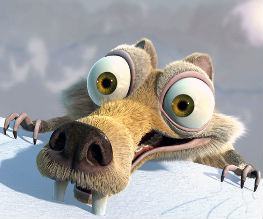 Despite mixed reviews, the last Ice Age film, Dawn of the Dinosaurs, made $884 million worldwide – making it the second highest grossing animated film of all time! It seems kids everywhere love the historically-inaccurate antics of furry Paleolithic creatures, and who can blame them? So naturally 20th Century Fox have decided to hurry up and make the next Ice Age film, currently titled Continental Drift.
The next Ice Age film will, of course, be in 3D. No news yet on the cast, but we'd be surprised if the likes of Ray Romano, Denis Leary, John Leguizamo and Queen Latifah didn't return for the sequel. No news on the plot either, but expect Scrat still to be chasing his beloved acorn.
Up For Ice Age in 3D? Or should they put this film series on ice? Let us know below!
About The Author