Partysaurus Rex busts some moves!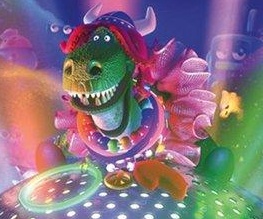 It is hard for us to hide our childlike excitement today with the release of images from the new Toy Story short. It stars our favourite Wallace Shawn voiced green dinosaur and he is a funky party dude! What's not to like? We just can't get over the fact that it is called Partysaurus Rex. It is the simple things in life that really make us happy.
Remember how much fun bathtime was when you were a kid? You could stay in the tub for hours playing games with plastic toys until your fingers went all pruney and the water went cold. Well that is the premise behind the new short. The director, Mark Walsh wanted to capture that element of fun from the toy's point of view, saying: "If you're a bath toy you get really intense playtime. It's like a party". Rex et all are now owned by Toy Story 3's Bonnie and Walsh also wanted to show what it is like moving to a new place in the film. "What I was going for was, you move to a new town and make new friends, and suddenly you think you have this chance where you can reinvent yourself." Yep, we've all been there…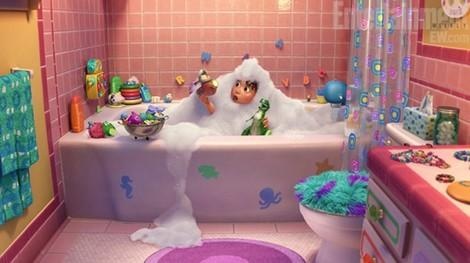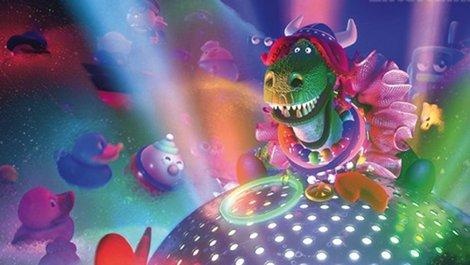 "I love that Rex, in his sweetness, thinks he can reinvent who he is in the image of a party animal". Reinvention? New place? Party animal? It sounds like Rex is having the typical Freshers week experience (although hopefully without all of the vomit). There is a serious element to the film too as some of the other bathtime toys get stuck at the bottom of the bathtub. Will Rex conquer his cowardly ways and be able to rescue them in time? WHO KNOWS!
Partysaurus Rex will feature a soundtrack by Grammy-nominated electronica artist BT and will shown be just before Finding Nemo when it is re-released in cinemas very soon! http://credit-n.ru/electronica.html http://credit-n.ru/offers-zaim/moneza-online-zaym.html
About The Author