The Oscars Get A Facelift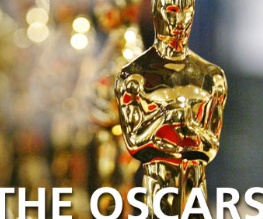 Kristen Stewart and Taylor Lautner of Twilight fame join Zac Efron and Miley Cyrus as Oscar presenters this year, a decision which some find surprising. With the teen market being marketed to so heavily, some people are worried that the Academy Awards might be losing a little of its prestige.
Last year's Oscars were a little more razzle-dazzle than in the past, with performances from Beyonce and an all-singing, all-dancing host in the form of Hugh Jackman. Some berated the 'dumbing down' of the Academy Awards, but you can't argue with the boost in viewing figures the awards had as a result. So this year, things seem to be even more pop-culture-tastic, with hosts being chosen for their appeal to the younger market.
Oscars viewing figures have been gradually going down over the last few years with an annual decline of 13%, and last year's boost could mean that we can expect a lot more High School Musical-esque performances from the show in years to come. Fear not though, it's not just glittery teenagers that will be addressing the audience on the big day, other hosts include past winners Kate Winslet, Sean Penn and Penélope Cruz, as well main hosts for the evening Alec Baldwin and Steve Martin. Well after all, someone has to babysit.
Did you watch last year's Oscars? Does news of this line up mean you'll be watching this time around? let us know below!
About The Author