Who's Directing My Fair Lady?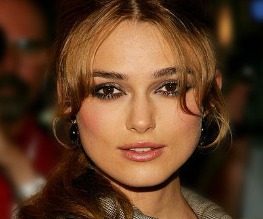 We all heard the news a few months ago, a film remake (yawn) of My Fair Lady, directed by Joe Wright- the man who brought us Keira Knightley being all big-chinny in Pride and Prejudice and Keira Knightley playing 'my chin is quite sad' in Atonement. And who was to take the lead role of Eliza Doolitle in the famous musical re-make? Well, Keira of course. We can't wait to see to hear that chin sing.
But wait!
Today it's been announced that this whole Joe Wright palava is one big porky, and in fact the director on board is no other than John Madden; Director of Shakespeare In Love and Captain Corelli's Mandolin. With these under his belt, will Madden decide to go with the voice of the nation and gosh darn well cast Scarlett Johanssen over the pasty princess? Only time will tell. Probably not. Still, in happier news the team are in talks with national treasure Hugh Laurie to play 'Enry 'Higgins. Wouldn't that bee lurvely?
About The Author