TGIM! Film 4 Frightfest

Oozing gloriously into the world in 2000, Frightfest was started by three ne'er do wells called Paul McEvoy, Ian Rattray and Alan Jones who simply wanted to screen the latest in gore at the gorgeous Prince Charles Theatre. A dream we've all had. Since then, it has grown into one of the London film scene's most treasured annual events, transferring to the Empire cinema in Leicester Square in order to accommodate ever growing ticket demands. Now in its 13th year (SPOOKARIFFIC), and partnering with Film 4, Frightfest 2012 looks to be just as horrifyingly, juicily gruesome as ever it was. SO WHAT SHOULD YOU BE LOOKING FORWARD TO?
First and foremost on our must-see list this year is Berberian Sound Studio, an already critically acclaimed chiller from Peter Strickland and starring the ever-wonderful Toby Jones. The story follows an analogue engineer working on sound effects for a horror film (a bit navel-gazing, sure, but if EVER THERE WAS THE FESTIVAL FOR IT) who gradually starts to get psychologically entangled with the shots and sounds he's supposed to be manipulating. Hailed as a paranoia-laden thriller, and a Lynch-ian, masterful unpicking of fear, how it originates and what happens when it spreads, you'd be mad to miss it.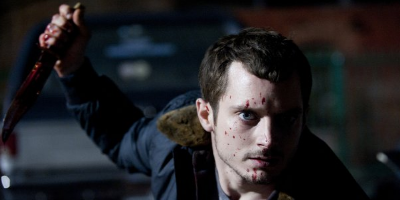 Also on our wish list is the re-make of the 80s slasher Maniac, mainly because I think we can all agree it's about time we saw Elijah Wood scalp a woman. Promising first person perspective throughout – so, we see everything from the point of view of the killer, only glimpsing what he looks like in reflections – it might just set itself above the usual slasher fare. Sam Raimi's The Possession (young girl, malevolent spirit, you get the idea) also looks like gag-inducingly good fun, ish, and anyone who says they don't want to see Ross Noble spend an hour and a half as a murderous zombie clown in Stitches obviously doesn't deserve to live, or indeed be killed by Ross Noble dressed as a zombie clown. Having actually seen Stitches already, I can tell you that it's an absolute must for hilarious-gore fans. Not so much for, you know, actual-proper-good-story fans, but still.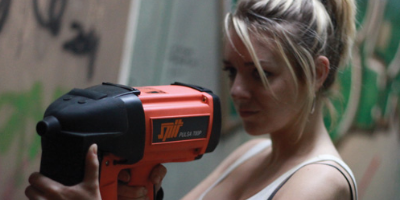 One of the great things about Frightfest is that it gives new or little known horror directors a real stage to shine on, and piquing our interest is Tower Block, a inner-city, sniper-based directorial debut by James Nunn and Ronnie Thompson. It promises blood-splatter, crunchingly enjoyable set pieces and a no-doubt wonderful Sheridan Smith – though comparisons to this year's other tower block thriller, Indonesian face-melter The Raid – may be difficult to avoid. Also on our hit-list is Spanish thriller Sleep Tight , a twisted thriller about a concierge (Cell 211's Luis Tosar) of an apartment building who becomes determined to ruin the life of a happy-go-lucky tenant named Clara (Marta Etura). Reviews seem to suggest its almost unbearably claustrophobic, a little sick and utterly spellbinding. Off we go then.
There is SO MUCH to check out (we haven't even gotten started on Cockneys Vs Zombies), and with the festival running for four days you surely have no excuse in freeing up some time. Have a look at the full line-up here and get buying tickets and passes here. Frightfest comes but once a year, so stick your mind into its open wound and squelch gorily to victory. What? Exactly.
About The Author