A Third Film? This Is Getting Riddick-ulous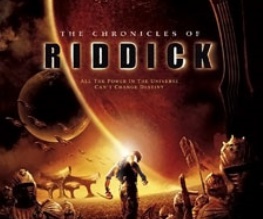 We always knew a time would come where we get our news entirely and unashamedly from Facebook. We are happy to report that today is that day. According to Vin Diesel's Facebook page, The Chronicles Of Riddick 3 is underway and looking for possible locations.
The last we heard about this project was back in August when director David Twohy was pretty cagey about the whole affair. He stated that ideas were being thrown around, but that nothing solid had been decided, and that the budget would have to be considerably reduced from that of the previous film. However, to Vin Diesel's Facebook status- "The Riddick team is in New Zealand location scouting already… that's exciting."
Perhaps big VD is one of those guys who will work for peanuts on projects he really, really believes in. Or maybe they just coughed up the dough. Only time will tell. Still, as long as we're updated via Facebook we should all stay in the know. Forwarding the knowledge of the globe, thank God for technology eh?
About The Author