Baby Bowie Wins Best Directorial Debut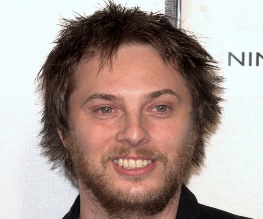 40 years after his dad released 'Space Oddity', David Bowie's son is making his own name in sci-fi with his film Moon.
The rather sensibly named Duncan Jones won not only Best Picture, but Best Directorial Debut at the British Independent Film Awards this year, showing that talent certainly runs in the family. Jones has always been determined to make it on his own, (changing his name from Zowie to Duncan was a wise move, we reckon), and has worked his way up in the film industry directing adverts for companies including McCain and French Connection. Moon is his first feature length picture, and by all accounts it seems to be rather marvellous .
The story centres on a man whose lonely job it is to watch over a helium-3 mining plant on the Moon. His only companion is a talking computer system, voiced by Kevin Spacey ('make it on your own' or not, it must be nice to have friends in high places eh?). The film was made for 2.5 million pounds, mere pocket change in the sci-fi world, and we're intrigued to learn more. Last year the BIFAs picked up SlumDog Millionaire as Best Picture, so it'll be interesting to see how Moon measures up if released around the UK.
About The Author