Brian Cox to feature in Doctor Who?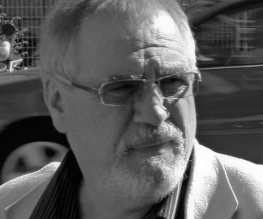 Following in the footsteps of Simons Callow and Pegg, Hollywood star Brian Cox is rumoured to have signed up for a guest spot in the upcoming Christmas episodes of Doctor Who. The actor, probably best known for his portrayal of a pre-Hopkins Hannibal Lecter in Michael Mann's Manhunter, is to provide the voice for an as-yet unidentified alien in the specials. Eagle-eared viewers might have picked up on him narrating the trailer for the specials, which aired after The Waters of Mars on Sunday.
He won't be the only Hollywood-pedigree star to feature in David Tennant's swansong, either. Former Bond Timothy Dalton will also be turning up at some point, as will John Simm.
Brian Cox has a damn good TV history, appearing in Frasier as Daphne's Dad, Deadwood and (we were a bit surprised by this one) an episode of Red Dwarf VII.  He's also been rumoured to be playing a dwarf (the smart money's on Thorin) in Guillermo del Toro's upcoming Hobbit films. Blimey. Keeps him out of trouble, I suppose, even if we do keep accidentally mixing him up with Albert Finney.
About The Author