Britney Murphy's husband dies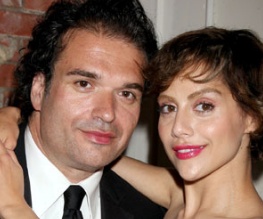 Simon Monjack, a British screenwriter who married the lately deceased actress Britney Murphy, has died of a heart attack aged 39.
Monjack had had heart problems in the past, suffering from seizures last year when he travelled to Puerto Rico. Yesterday Murphy's mother found him unconscious after a heart attack in his LA home. She called the paramedics and resuscitation was attempted, but sadly he was pronounced dead at the scene.
Monjack's biggest success was with the film Factory Girl, the story of socialite Edie Sedgwick, and her friendship with Andy Warhol, which starred Sienna Miller. He also wrote and directed Two Days, Nine Lives, a 2001 drama starring Luke Goss.
About The Author