Shrek 4 tops US box office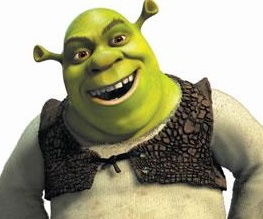 Though it's not going to be opening in the UK until August, Shrek 4 has topped the US chart in its opening weekend, knocking off Iron Man 2 from the number one spot. However, its not taken anywhere near the amount Shrek 3 raked in – just $71.2 million in comparison with $121 million.
The US chart is usually a pretty good indication of how things will do over here, so it's likely that it'll do well in the UK too. The massively lower audiences must be a bit of a blow, but considering the lack-lustre effort from the last Shrek film, we're not totally surprised by the figures. Shrek and Shrek 2 were vibrant, hilarious and touching films that can easily be watched over and over again. The musical I Need A Hero sequence might just go down as one of our favourite movie montages ever. Shrek 3 however… well… lets just say even a Monty Python cameo couldn't save the script. Still, even with this news we're willing to hope for the best with Shrek 4. Sort of.
Are your hopes high for Shrek 4? Let us know below
About The Author