Cars 2 Stalls In Production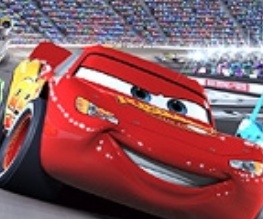 Oh dear, looks like the sequel to the movie of mad-cap racing cars is stuck at the starting-line.
To be honest, we didn't really hold out much hope for Cars 2, as the first film ranked pretty low on our favourite Disney/Pixar list. And after today's news; that the release date of the second film has been pushed back from June 2011 to December, surely things look even worse? Well, not neccessarily.
Let's be fair to Pixar, no-one brings out consistently brilliant kids films like they do. Yes, Cars wasn't exactly groundbreaking in comparison to their other work, but in comparison to what others are doing, it was still pretty damn good. And actually, rather than dampening our spirits, the news that release has been pushed back has actually lifted them. After all, Toy Story 2 was totally re-written near the end of the production process after the head honchos decided they didn't like where it was going, and look how that turned out. Bloomin brilliantly. So perhaps team Pixar want to ensure only the best for underdog Cars 2. Call us hopelessly optimistic but we've got a feeling that this sequel might far outstrip its predecessor on the movie racetrack.
What do you reckon to Cars 2? Excited, or already bored? Let us know below!
About The Author