Fan-made Tron trailer 3 – Tr3n Destiny!!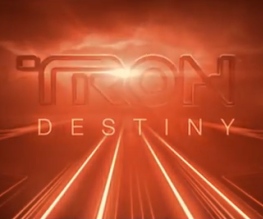 "Before you ask yourself if you can build your next brainchild, ask yourself if you should".
Fan-made features are nothing new, and there's currently a bit of a trend for Tron Legacy follow-up trailers, but we're endeared to this TR3N Comic-Con teaser trailer that asks the question 'what would it be like if Tron entered our world?". The answer: It would be Nirvana. It would like a kinder egg full of creamy Buddha. And the little kinder egg toy would be a lightcycle.
The teaser trailer's an impressive bit of fanwork, whether you're a Tron devotee or a bleary-eyed YouTubers who just wandered in off the street. Expect tidy production values, and a nice dedication to "the eighties meet the new millienium" detailing, from the studded leather jacket to glorious moments of Casio Keyboard orchestration in the excellent score.
Hats off to SlashFilm and for picking up on this little treasure.
We'll credit the Tron Destiny teaser creators as soon as we can – so far, they seem to be keen to upload this baby onto YouTube as a 'fake' TR3N video, possibly to try to introduce it as a 'leaked' real deal.
About The Author