Final five choices for Lisbeth Salander revealed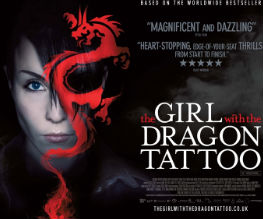 After months of speculation as to who will pay iconic bisexual hacker, Lisbeth Salander in David Fincher's Americanized adaptation of Stieg Larsson's Swedish novel The Girl with the Dragon Tattoo, the final five contenders have been revealed.
The choices include Aussie Emily Browning (pictured below, far left) –who you may remember from Lemony Snicket's A Series of Unfortunate Events and the equally unfortunate event that was The Uninvited. Rooney Mara (second from left), soon to be seen in Fincher's upcoming The Social Network is also a contender. The rest consist of two little known Aussie actresses called Sarah Snook (second from right) and Sophie Lowe (far right) and an as yet unidentified French Actress.

First choice to play male lead, journalist Mikael Blomkvist is Daniel Craig. However, it has been suggested that he may not be available to film the two further parts of the trilogy that will inevitably get greenlit if Fincher's first part does well.
Fincher originally approached Noomi Rapace, hoping she would reprise the role of Lisbeth that she so excellently made her own in the Swedish film adaptations of Larsson's Millennium trilogy. Rapace however, turned him down, saying that the lines between her and Lisbeth had become blurred. 
Whoever the lucky actress is, she has her work cut out following Rapace's spot on interpretation of one of the most compelling cinematic heroines ever to grace the screen. The only thing that eases us about this rather needless American adaption is Fincher's involvement as director. With films like Se7en, Fight Club and Zodiac to his name, it will certainly worth watching seeing what he does with the novel.
About The Author