Kenneth Branagh in talks to play Laurence Olivier in Marilyn Monroe Biopic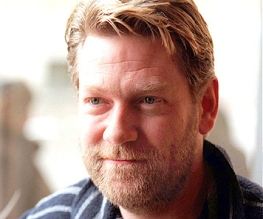 Kenneth Branagh may be playing Laurence Olivier in My Week with Marilyn, a film based on the diaries of Colin Clark.
The film is one of two Monroe biopics due to hit our screens next year. The other is Blonde, a broad telling of the iconic star's life and tragic departure, in which Naomi Watts will take on the much coveted role.
My Week with Marilyn will be based on the diary pages that were missing from Clark's journal when they were published in 1958. As the film title suggests, the publication emitted the 7 days he spent alone with Monroe when he was escorting her around London around the time of The Prince and the Showgirl.
The now-unearthed pages will give a unique insight into the world of our most cherished screen beauty. Simon Curtis, the television director best known for David Copperfield and Five Days, will be jumping on board to make his film debut. As for the lead: the slender Michelle Williams has been cast as Marilyn. She may have to go on a cream-cake diet in order to create those famous curves, but we're sure she'll cope with that.
About The Author