Helena Bonham Carter and more on for The Lone Ranger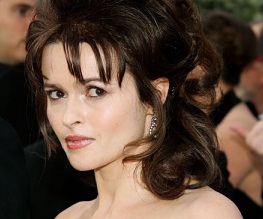 Helena Bonham Carter, Dwight Yoakam and Barry Pepper are the latest names rumoured to have been recruited for Disney's The Lone Ranger.
For too long Johnny Depp was the sole actor said to be involved with the project (he's playing the character Tonto), but now it's finally beginning to take off.
Helena Bonham Carter, who has had more than enough experience working with Mr Depp, is said to be playing a brothel madam, which will no doubt give her yet another chance to create some kind of twisted, crazy or unbelievably dark character to add to her already chock-a-block repertoire.
Dwight Yoakam, a country music star with a vast array of acting roles, will take on the role of Butch Cavendish, the ruthless leader of a gang that ambush the Texas Ranger and leave him to his doom.
Finally Barry Pepper, the star of The Kennedys and no stranger to westerns, with titles like True Grit and The Three Burials Of Melquiades Estrada to his name, will apparently be playing a military officer.
With Jerry Bruckheimer producing, and Gore Verbinski at the helm, we will certainly be hoping for Pirates Of The Caribbean-sized success.
About The Author