Ben Stiller to direct and star in The Secret Life of Walter Mitty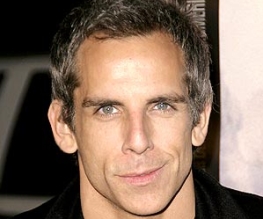 If by now you're a little tired of Ben Stiller popping up in money-spinning, family friendly comedies seemingly every other year, maybe you need reminding of some of the great work he has done behind the camera: coming-of-age indie flick Reality Bites, the much maligned but somewhat under-rated The Cable Guy and most recently Tropic Thunder, not forgetting the halls of residence favourite Zoolander sandwiched somewhere in between. It has now been announced that Stiller will soon be adding a remake of The Secret Life of Walter Mitty to his directorial CV.
The original film is a kind of comedy-come-film noir, focussing on Walter Mitty, played by Danny Kaye, a writer of pulp fiction whose life becomes embroiled in a confusing conspiracy, the kind of which he has spent his career concocting. Think along the lines of Kiss Kiss Bang Bang, or the brilliant HBO series Bored To Death.
Stiller was first attached to the project in April when he was confirmed to take the lead role. However at that time no director was attached, with names such as Ron Howard, Steven Spielberg and Gore Verbinski all being floated. Now that Stiller has been confirmed to both star and direct, it looks like this will be put into production just after he finishes filming Neighbourhood Watch.
About The Author