Jack and Diane trailer is weird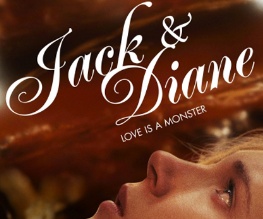 The middle of the week is here so why not celebrate with a spot of lesbianism? A new trailer for art-house chick-flick (hehehe…) Jack and Diane has been released online and it makes us feel weird things deep down. Would it help if we told you that one of the girls in the film is Riley Keough aka Victoria Secret's leggy, chesty, stilettoed stomper? And that the other is wide-eyed Brit actress Juno Temple? We thought that might do the trick, you saucy things.
Now that we have your attention let us put you straight…this looks like one of the worst films ever made! We have no deep feelings for this other than WTF?! The film is about Diane (Temple) who is an innocent young girl who one day meets butch Jack (Keough) in New York City and they spend the night frantically macking out. Their relationship is frowned on by both of their families (Diane's mum seems to be Kylie Minogue weirdly) and soon Diane is told that she will be going away to school in France and must fight to keep her and Jack together whilst she is overseas. Also Diana begins changing inside (we think this is what the string and internal muscles shots in the trailer represents) as her newly awakened sexual feelings give her…WEREWOLF VISIONS! Bet you weren't expecting that?
The film has been written and directed by strange sounding Bradley Rust Gray, who has done nothing of any worth before and we are guessing never will get the chance to after this ghastly film. More interestingly, Riley Keough is the oldest grandchild of Elvis Presley. True fact for you all right there.
The film is getting a Video On Demand (VOD) release in the US at the end of September and a small theatrical release. There is no confirmed UK release as of yet…
http://credit-n.ru/trips.html http://credit-n.ru/business-kredit.html
About The Author