Jack The Giant Killer gets a princess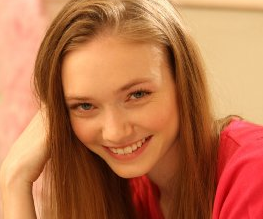 Less than a week ago we had the news that Ewan McGregor had joined the cast of Jack The Giant Killer alongside Nicholas Holt, and now it seems the final piece of the fairytale jigsaw has fallen into place; Eleanor Tomlinson is the lucky lady playing the obligatory princess.
So, for those who don't know the tale, here's a quick run-down: boy meets girl, boy likes girl, girl gets inconveniently kidnapped by giants, boy goes on quest to rescue girl. Yay! Classic! 19 year old Tomlinson seems like a fairly good fit for the role, and she's proven her acting chops with roles in The Illusionist and Angus ,Thongs and Perfect Snogging. There's a lot of fairytale adaptations floating about at the moment; bloody loads of Snow Whites, a couple of Evil Queens and at least one Red Riding Hood. The question is, which tale of whimsy captures your attention?
About The Author