Josh Pence to join Dark Knight Rises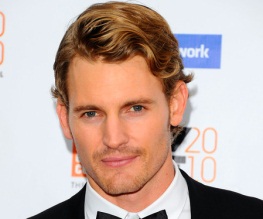 The latest piece of news to be allowed out of the secret Nolan pen to be fed to the slavering masses is that The Social Network's Josh Pence will be part of the latest Batman installment.
Even more exciting, it seems that he will be playing a younger version of Ra's Al Ghul, the villain portrayed by Liam Neeson who met a sticky end in Batman Begins, and that he will be included in flashbacks set 30 years previous to the current story.
This tantalising piece of information only fuels the flames of our imagination re. the new film's plot. So far we have Catwoman (Anne Hathaway) and Bane (Tom Hardy), plus the confirmed but not-sure-who-they're-playing Juno Temple, Joseph Gordon-Levitt and Marion Cotillard. Latest rumours hint that Cotillard will fill the role of Al Ghul's daughter Talia, as both a love interest and sworn enemy of our bat-hero.
It just gets more and more thrilling. http://credit-n.ru/calc.html http://credit-n.ru/offers-zaim/ekapusta-besplatniy-zaim.html
About The Author