Man of Steel links to Justice League?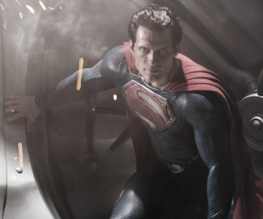 Man of Steel won't be arriving until next summer, but a few words have been forced out of director Zack Snyder concerning links between his Superman reboot and Warner's planned Justice League film, slated for 2015. Acknowledging that continuity is the veritable PVA glue that holds multi-strand superhero franchises together, Snyder had this to say regarding Man of Steel and Justice League's as-yet undefined relationship:
"I don't know how Justice League is going to be handled…but Man of Steel exists, and Superman is in it. I don't know how you'd move forward without acknowledging that." So, no plans to take the wheel behind Warner's late riposte to the staggering success of Marvel's (i.e. Disney's) Avengers link up? Presumably conscious of Superman Returns' modest recoup, and with Man of Steel being a potential first chapter in Warner's fresh stab at building a super-franchise of its own, Snyder has every reason to be coy.
Asked directly if Man of Steel would fit into a larger super-verse, Snyder isn't about to show his hand just yet: "I can't really say anything to that, because that's a big spoiler. I will say, yeah, they trust me to keep them on course." It sounds fairly concrete to us. Whether Snyder will be involved in any future sequels, prequels or ensemble mega-busters is unclear. What we do know is that DC have a formidable stable of world-savers, and – Christopher Nolan's somewhat anomalous Batman trilogy aside – Marvel are enjoying most of the pie. The second Avengers film is also slated for 2015, so we're predicting a tête-à-tête of wallet-shattering proportions.
About The Author