Doug Liman in final talks to direct Splinter Cell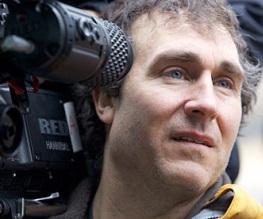 The Bourne Identity director Doug Liman is very close to signing on for the big-screen adaptation of stealth video game Splinter Cell.
The film, which will star Tom Hardy as deniable agent Sam Fisher, is based on Ubisoft's colossally successful series Tom Clancy's Splinter Cell. Hardy has played a secret agent before in Tinker Tailor Soldier Spy, whilst Liman's action credentials – the aforementioned Bourne Identity, Mr & Mrs Smith, Jumper and forthcoming Tom Cruise flick Edge of Tomorrow – are appropriately varied. We're not sure we'd want Jumper on our CV, mind.
It's never been clear exactly how much involvement (if any) Tom Clancy had with the Splinter Cell series, which was developed after Ubisoft bought out his game development company Red Storm Entertainment. Red Storm had mostly made crappy submarine simulators in the 90s, so we've never had a problem with Ubisoft moving in on Clancy's turf (and neither does he now, alas). Ubisoft's other flagship property, Assassin's Creed, is also in the middle of getting its own film – it'll be interesting to see whether Tom Hardy's triple goggles or Michael Fassbender's hidden blade will win out at the box office.
Do you think Liman is up to the challenge of Splinter Cell? Let us know below!
About The Author